Across Gloucestershire, terminally ill people are not getting the care they need – when they need it most. Help us provide 24 hour care, seven days a week, 365 days a year.
If you die between 9am and 5pm on a weekday, you're more likely to have a better death.
It's true. Out of hours care is unpredictable. Fewer hospital staff work weekends, evenings and overnight, and GP surgeries are closed.
In those last precious days and weeks of life, patients and their families want to know support is available – whenever it's needed. In reality, many must cope alone.
At Longfield Community Hospice, we never stop caring for the people of Gloucestershire – whatever time of the day or night. Our nurses and healthcare assistants work 24 hours a day, 365 days a year, delivering free and expert hospice care in the comfort of people's homes. Will you help us be there for terminally ill people across Gloucestershire, whenever they need us?

---
"The night shift with dad was long and lonely."
Anna from Stroud says her family wouldn't have coped without us. When her lovely dad was dying, the nights were hardest. "Dad seemed more awake after midnight," she remembers. "He would have fits of coughing and struggle to swallow. It was scary for him and us." Thankfully, Longfield's specialist night nurses were there to care for David, and comfort and reassure his family. "We took a sigh of relief when you came three times a day, and then overnight," says Anna. "Longfield helped us get through a traumatic time and give dad a calm and dignified death at home, surrounded by love."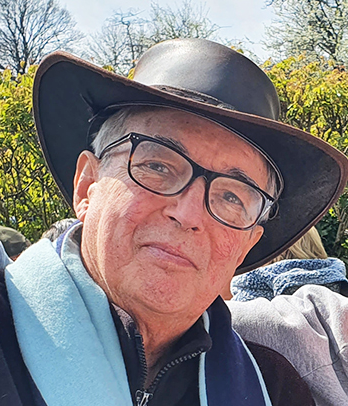 ---
We want to be there for every family in Gloucestershire who needs us. But right now, around 1,400 people a year are not getting their end of life care needs met.
Our community needs us. Local families need us. One day, you or someone you love, might need us.